December 18th – a nurse in a hospital in Tennessee fainted shortly after being vaccinated against Pfizer. She said she felt "very dizzy" before fainting.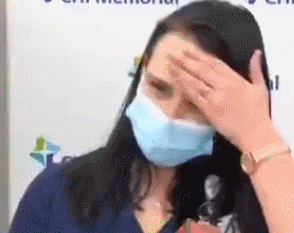 According to Russia today, on the 17th, Tiffany Dover, the head nurse of a hospital in Chattanooga, Tennessee, was the first person to be vaccinated against the novel coronavirus in the hospital.
But shortly after getting the first dose of the vaccine, she fainted on the livestream.
Fortunately, a doctor next to her stopped her from falling down. A few minutes later, Dover stood up again.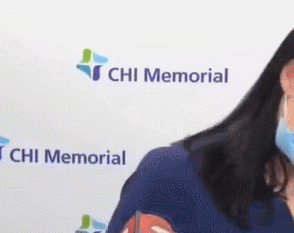 In a later interview with the media, Dover said he felt "very dizzy" before fainting: "I felt a little dizzy, but now it feels good, and the pain in the arm disappears."
She said that she had a history of excessive vagus nerve response. Jesse Tucker, the medical director of the hospital, said that this reaction is common in any vaccine or injection.
Russian media said that this incident was another major public relations failure for Pfizer vaccine. Previously, a medical staff in Alaska was severely allergic after being vaccinated against Pfizer against the novel coronavirus on the 15th. On the 16th, another medical staff was sent to the emergency room after being vaccinated in the same hospital.
It is reported that Dover's coronavirus vaccine was jointly developed by Pfizer and German biotechnology company BioNTech, and obtained the approval of the U.S. Food and Drug Administration's Emergency Use Authorization (EUA) earlier this month.
On November 18, Pfizer announced that the vaccine jointly developed by it and BioNTech has achieved 95% efficiency in the final data analysis of clinical trials and has met the requirements for applying for emergency use authorization.