Moody's and Fitch, the world's three major credit rating agencies, downgraded South Africa's sovereign credit rating on the 20th at the same time, which further increased the borrowing and financing costs of the South African government and made the South African economy, which has already affected by the COVID-19 epidemic.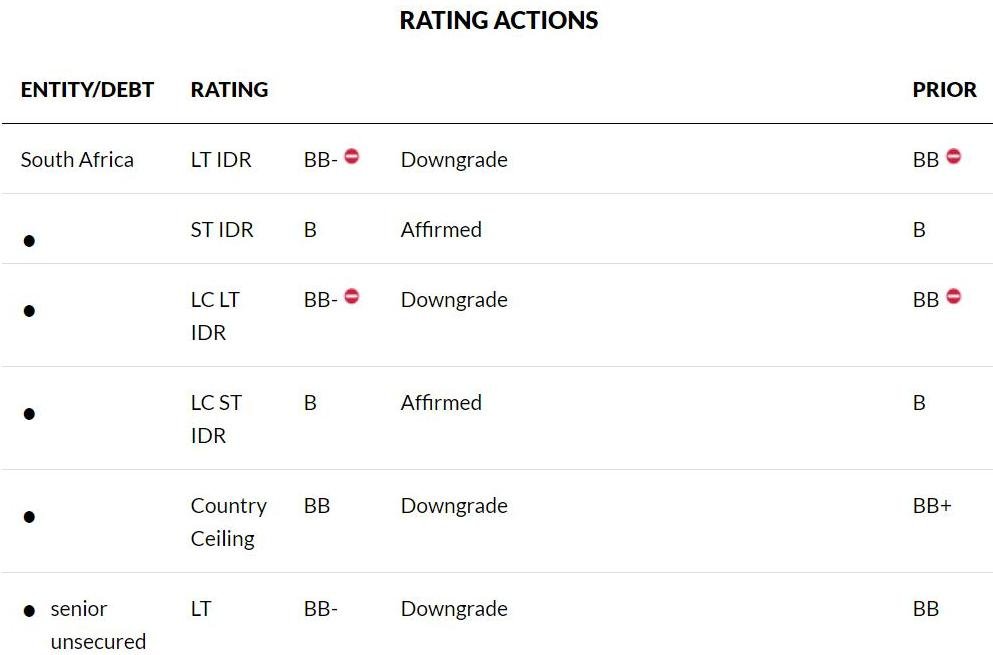 Fitch announced that it would downgrade South Africa's sovereign credit rating from BB to BB-level, three levels lower than investment grade, citing rising government debt in South Africa, which exacerbated the impact of the COVID-19 epidemic on the country. Fitch kept its rating outlook "negative", indicating that further downgrades may be in the future. Fitch predicts that due to the huge pressure on South Africa's public finances caused by the accumulation of debt, South Africa's GDP will remain below the 2019 level even by 2022.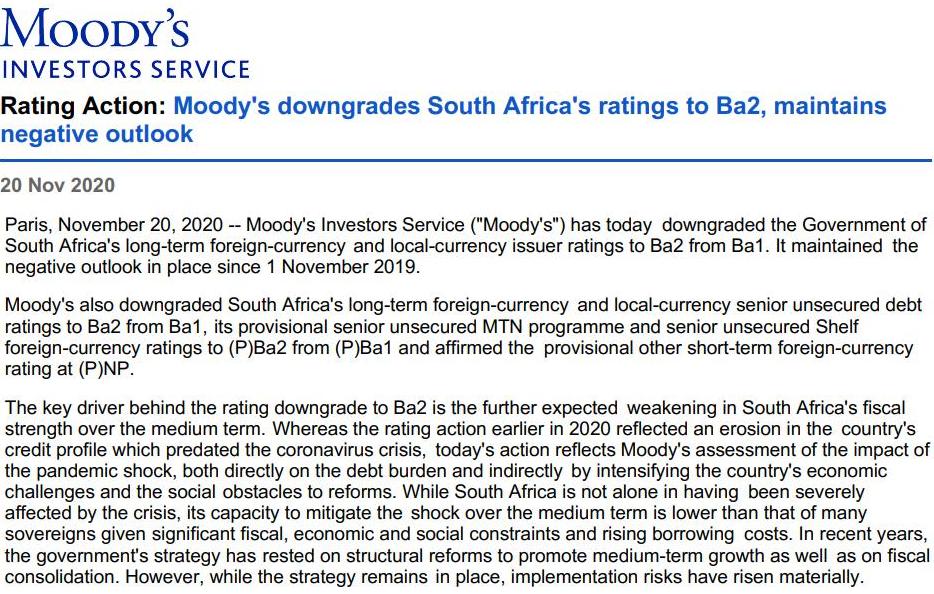 Moody's downgraded South Africa's sovereign credit rating from BA1 to BA2, two levels lower than the investment rating, and the rating outlook remained "negative". Moody's said that the epidemic has hit South Africa's economy hard, resulting in poor fiscal conditions, rising government debt and bleak prospects for economic recovery.
However, Standard & Poor's, another rating agency, maintains the same credit rating for South Africa, with the outlook of "stability". The agency said that South Africa's "lockdown" in response to the epidemic did affect economic development, but there were signs that the South African economy began to rebound in the third quarter of this year. The agency expects that South Africa's economy will resume growth in the future.
South African Finance Minister Tito Mbowini issued a statement on the 21st local time that the two institutions downgrading South Africa's sovereign credit rating is "very painful" for South Africa, which increases the cost of obtaining new loans and repaying existing debts by the South African government, and the government will have to cut social spending or increase taxes. Mbovini said that the South African government must immediately implement structural economic reforms to prevent further downgrading of sovereign credit ratings. If the downgrade continues, South Africa's debt costs will be unaffordable, asset values will continue to shrink, and people's disposable income will be further reduced.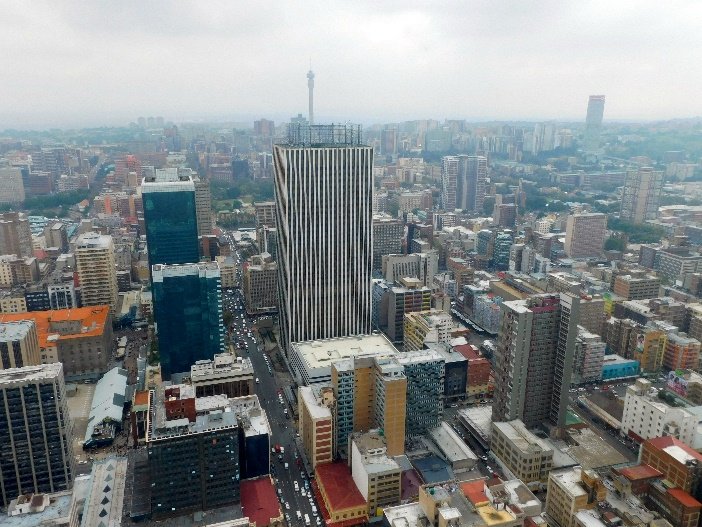 South Africa's economic prospects are not optimistic. The South African government expects the country's economy to shrink by 7.2% this year. The country is currently in debt of nearly R4 trillion, about $260 billion, accounting for 63.3% of GDP. The employment situation is also not optimistic, with an unemployment rate of more than 30%.