Aegean earthquake : Turkey 39 dead 885 injured. rescue continues​
At 14:51 on October 30, local time, a strong earthquake occurred in the Aegean Sea near Izmir, a city in western Turkey. The epicenter was only 17.26 kilometers from the Seferihisar area of ​​Izmir.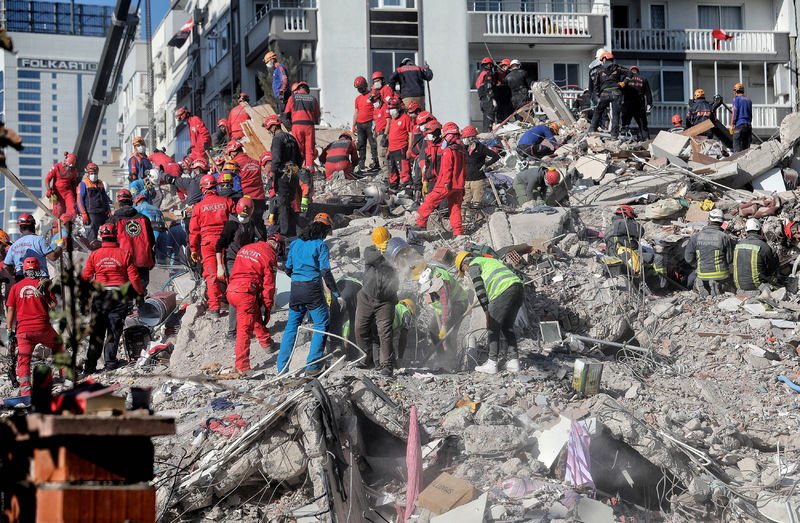 According to the Turkish Disaster and Emergency Management Agency, so far, a total of 39 people have been killed in the earthquake in Turkey, including one drowned in the tsunami and 885 others were injured.
Izmir, Turkey, felt a strong earthquake, and many houses were damaged or collapsed, causing a large number of casualties. 
At present, rescuers are conducting search and rescue work near nearly 10 damaged buildings. 
A tsunami occurred after the earthquake in the southern town of Sajak in Izmir, killing one person. 
Many provinces around Izmir have felt the earthquake.
After the earthquake, there have been more than 600 aftershocks, of which about 40 aftershocks have a magnitude of over 4.