Haiwaiwang, November 19th. A blockbuster report revealed that during the Afghan War, the Australian Special Forces killed 39 Afghan civilians by "cutting their throats" in a "non-combat state". 
On November 19, local time, Australia's top military official, General Angus Campbell, confessed to the crimes committed by the army in Afghanistan. At the same time, Australia's shadow defense minister Richard Marles and the shadow chief Attorney General Mark Dreyfus issued a statement calling on the government to accept all the recommendations made in this report.
According to reports from the Guardian, Daily Mail and other media on the 19th, since 2016, the Chief Inspector of the Australian Defence Force Paul Brereton (Paul Brereton) has been working on the Australian military in Afghanistan from 2005 to 2016.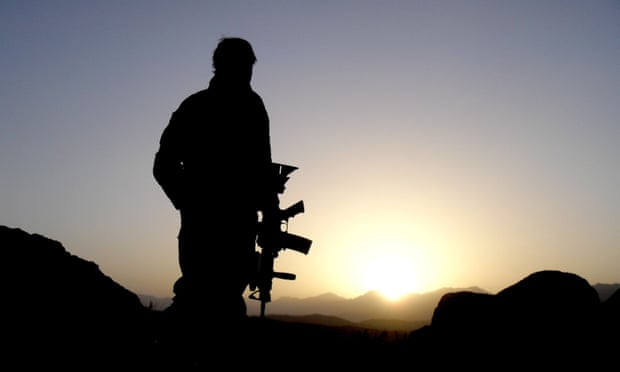 The allegations of crimes committed during the war were investigated and concluded that "this is the most serious violation of military behavior and professional values."
On the 19th, Australia's top military official, Campbell, admitted that there is reliable evidence that Australian soldiers have illegally killed at least 39 civilians and non-combatants in Afghanistan. , Unreserved apologies."
In addition, the shadow minister of defense and the shadow attorney general of Australia issued a statement calling on the government to accept all the recommendations made in the Breton report, including criminal prosecution of those responsible for war crimes, immediate payment of compensation to victims and their families, and withdrawal of the entire Rewards for meritorious units of the Special Operations Working Group, and cancellation of personal medals for relevant personnel.
It is reported that Breton reviewed 20,000 documents and 25,000, and interviewed 423 witnesses. The report described some cruel scenes: lower-level soldiers were instructed by their superiors to execute Afghan prisoners "cold-bloodedly" for the purpose of training hands. 
Afterwards, weapons, radios or other equipment were placed next to the remains of the Afghans to prove the justification of the killing. 
In addition, they cruelly cut the throats of two 14-year-old boys, put their bodies in bags and threw them into the river.
Breton's investigation found that there is conclusive evidence that 25 Australian Special Forces personnel participated in 23 crimes of killing prisoners, farmers and other civilians during the Afghanistan War, resulting in 39 deaths. 
These killings did not take place in "fierce fighting," and the perpetrators were conscious and fully understood the "law of armed conflict and the rules of engagement for their activities." It is reported that some people involved in these incidents are still serving in the Australian Army.