Source: Japanese media
November 2nd. Shinzo Abe returned to his hometown of Yamaguchi Prefecture with his wife for the first time after resigning as Prime Minister of Japan.
According to a report from Japan's "Asahi Shimbun" on the 2nd, Abe visited the Yamaguchi Prefecture government that day. About 500 government employees gathered in the entrance hall on the first floor and applauded and welcomed the Abe and his wife. 
Yamaguchi Prefecture Governor Tsugumasa Muraoka stated that Abe, as the prime minister with the longest term in office, "has fulfilled the heavy responsibility of the Prime Minister, and I express my sincere respect on behalf of the citizens of the prefecture."
Abe said, "With the warm support of everyone, I can concentrate on the work of the prime minister." 
He also said that as a member of Congress from Yamaguchi Prefecture, he will go all out to work on regional reconstruction.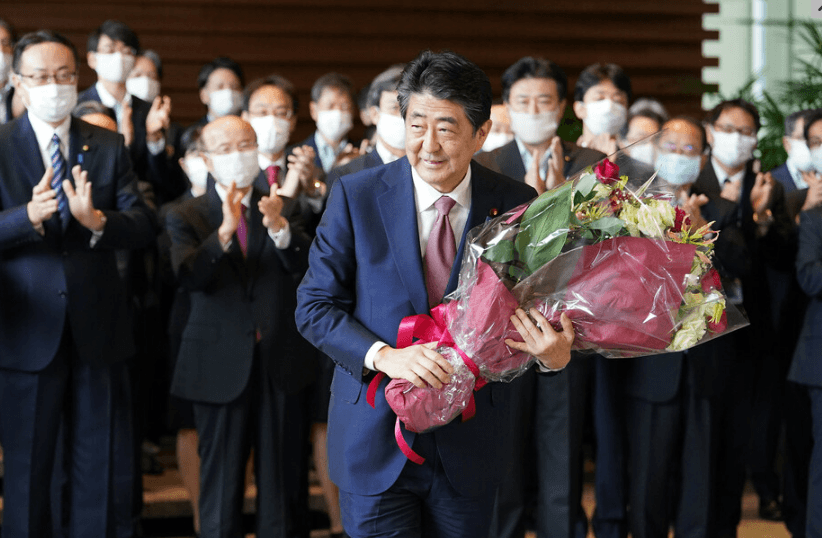 Japanese media said that the Yamaguchi prefectural government had appealed to the heads of various departments in advance that they should go out to meet Abe when there is no important business. Naohiro Okubo
Deputy director of the Policy Planning Division of Yamaguchi Prefecture, stated that "to pay tribute to (Abe)'s years of hard work, we gathered together".
Abe also visited the city halls of Nagato City and Shimonoseki City in Yamaguchi Prefecture. 
In Shimonoseki City, about 300 citizens and city government employees came to greet.
Since October this year, Abe has made frequent appearances, participated in many Liberal Democratic Party public activities and accepted interviews.
A number of Japanese media previously analyzed that Abe still retains a strong enough influence inside and outside the Liberal Democratic Party, and it is very likely that he will come to power for the third time in order to realize his "obsession" to amend the constitution.