According to local Turkish media reports, on the morning of the 22nd local time, a bus carrying more than 30 passengers in the area of Yenikent, the capital of Turkey, lost control and crashed into the guardrail of the viaduct due to slippery snowy roads, causing a violent impact and serious damage to the body.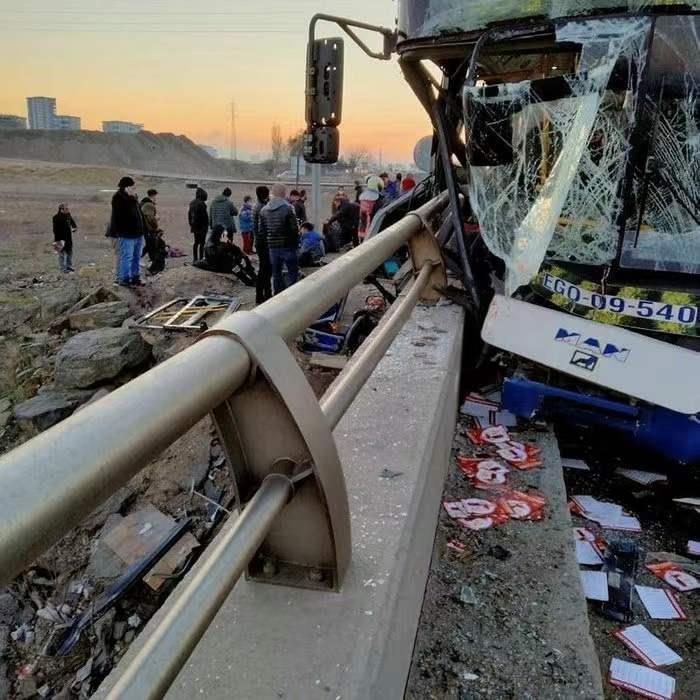 At present, a large number of rescue forces have rushed to the scene. According to preliminary estimates, at least 20 passengers were injured, many of whom were seriously injured and have been sent to hospital.
Witnesses said that the situation was very critical when the accident occurred. If the out-of-control bus broke through the guardrail, it would fall from an altitude of 15 meters, with unimaginable consequences.