On February 26th, local time, the Federal Aviation Administration issued a statement saying that a small passenger plane flying from Gainesville, Georgia to Daytona Beach, Florida, crashed about 3 kilometers northeast of the departure airport shortly after take-off.
The crash killed three people.
The wing of the plane reportedly fell on a trailer near the crash site, and the wing penetrated the roof and hit the bedroom.
Fortunately, the residents of the family were eating and no one was injured.
The FAA and the National Transportation Safety Board are currently investigating the crash.
A small passenger plane crashed in the United States: all three passengers were killed, and the wing hit the roof of residents.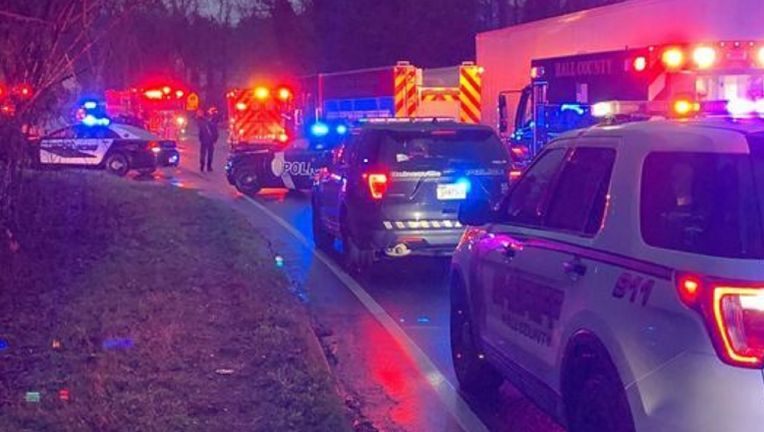 Overseas Network, February 27th – Fox 5 News reported that on the evening of the 26th local time, a single-engine plane in Georgia, USA, crashed into a woodland ditch shortly after take-off, killing all three adult passengers on board.
The scattered wings of the plane hit the roof of a family, and the residents of the house were forced to evacuate the house.
The FAA reportedly said that the Cessna 182 crashed less than 1.5 kilometers from the end of the airport runway, and the pilot tried to drive the plane back to the airport at the time of the accident.
The identity of the three passengers killed has not been announced. Witnesses at the scene said that the plane hit a tree when it landed.
During the crash, debris of the plane was scattered, in which the wings hit the roof of a movable house in a family eating dinner.
At present, the cause of the aircraft accident is still under investigation.