February 5 – Comprehensive report: New York University Langoney Medical Center recently announced that they have successfully completed the world's first simultaneous face and hand replacement surgery for a man, which is expected to return to normal life.
In 2018, DiMayo, a man in New Jersey, was reported to have suffered a serious car accident, resulting in 80% burns and a complete facial disfigurement.
In August 2020, in order to restore Dimeo to normal life, the medical team of New York University Langone Medical Center performed a full face and two-handed transplant for Dimeo.
The operation lasted 23 hours, with 80 medical staff from six surgical teams participating, and two operating rooms were used to carry out simultaneously. .
After the operation, Dimeo stayed in the intensive care unit for 45 days and was transferred to the general ward for another two months to ensure that there was no rejection or infection.
The team at the Longenney Medical Center of New York University officially announced the success of the operation until February 3, 2021.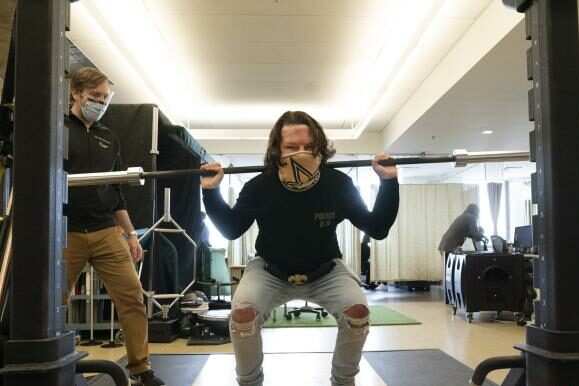 It is reported that there were two cases of simultaneous face change and hand transplantation, but they were eventually declared unsuccessful.
In the process of recovery, DiMayo learned to open his eyes, move his hands, and even smile.
"He's the most aggressive patient I've ever seen," said Eduardo Rodriguez, the head of the medical team.
DiMayo also said that he wanted to share his story with the world and give people hope.