Israeli ground forces joined the fighting on Friday local time as air strikes continued in Gaza, according to multiple foreign media reports. NBC said it marked a major escalation in the conflict between Israel and the Palestinian Islamic Resistance Movement (Hamas), which is moving toward an all-out war.
The Associated Press reported from Gaza that Friday's Israeli shelling and air strikes constituted "what appears to be the most intense attack to date," adding that Israel was recruiting 9,000 reservists to prepare for a ground offensive on Hamas-ruled territory.
The Israel Defense Forces issued an English-language statement early Friday that led some to believe it had launched a ground offensive, the Times of Israel reported. " (IDF) air and ground forces are currently launching attacks in the Gaza Strip," the statement said. However, the Israeli military subsequently clarified that no Israeli ground troops had entered the Gaza Strip.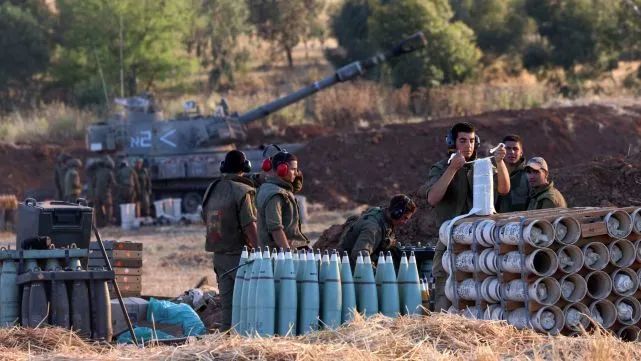 However, the Guardian notes that the attacks mark a significant escalation of one of the worst fighting in recent years. Shortly after the initial military statement was issued, Israeli Prime Minister Benjamin Netanyahu tweeted: "We have not said the last word and will continue as long as necessary."
On Thursday, the Israeli military presented plans for a possible ground operation to political leaders. The Israeli army was told to "prepare for battle", summoning 7,000 reservists and cancelling the leave of all combat troops.
In the Gaza Strip, the Palestinian Islamic Resistance Movement (Hamas) continued to fire rockets, while the Israeli Air Force spent the day firing missiles, the Guardian reported.
The Israeli military says it has attacked a major Hamas command center, killing dozens of senior Hamas officers. Hamas says it has fired several "suicide drones" into southern Israel.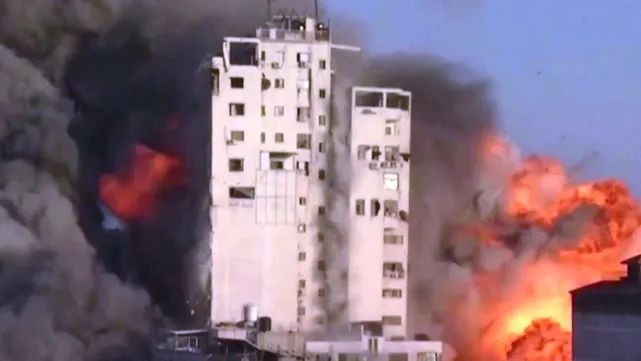 A total of 103 Palestinians were killed by Israeli air strikes and artillery fire, a health ministry spokesman in the Gaza Strip said Thursday. 580 people were injured, including at least 27 children. On Thursday alone, 49 Palestinians were killed. In Israel, seven people, including two children, were killed.
Israel's political leaders said Thursday that street violence between Jews and Arabs in Israel poses a greater threat, even though the escalating military conflict with Gaza is the worst since the 2014 Gaza war, the report said.
Netanyahu recently visited the troubled central city of Lod, where cars were burned, property destroyed and violent attacks on individuals were carried out. "There is no greater threat than these massacres, and we have no choice but to restore law and order through the determined use of force," Netanyahu said. In an earlier statement, Mr Netanyahu said the country was fighting a "two-front" battle.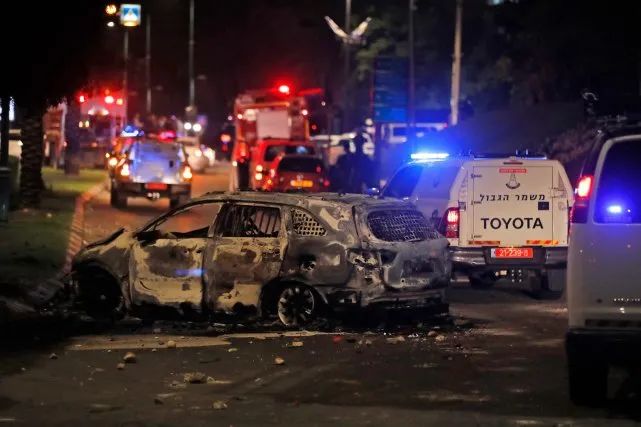 Currently, Israeli border police have been redeployed from the occupied West Bank to towns and cities in Israel. Israeli Defense Minister Benny Gantz said in a statement. "We are in a state of emergency."
Russian President Vladimir Putin and U.N. Secretary-General Antonio Guterres have joined in calling for an end to the war. U.S. President Joe Biden said Thursday local time that There was "no obvious overreaction" to Israeli rocket attacks on Hama. Biden also called for a reduction in the escalation of violence and said he expected more talks with regional leaders.