A French mayor jailed on rape charges has been allowed to continue managing the city in prison, the Guardian reported Wednesday. French women's rights groups are outraged.
Georges Tron, a former junior minister in former French President Nicolas Sarkozy's government, was jailed in February for raping and sexually assaulting a staff member at his town hall in Draveil, south of Paris. The 63-year-old mayor was sentenced to five years in prison, including two suspended sentences, and the court said he imposed "moral restraint" on the employee by affiliation. But he denied the allegations and appealed to the French Supreme Court.
While in prison, Mr. Trone refused to resign as mayor and continued to run the small town of 30,000 people, communicating with his team by letter and describing his imprisonment simply as an "obstacle." At a city council meeting this week, Mr. Trone's team of aides read aloud a letter from his cell with a description of the town's budget. This has provoked anger among opposition politicians. Opposition politicians say Mr Trone no longer has the "moral authority" to run the town. On the streets outside the meeting, women's rights groups also protested, calling his refusal to resign "disgraceful" and "disgusting."
French women's rights groups and the European Association against Violence against Women in the Workplace (AVFT) have launched an online petition calling on the French government to issue a decree to remove Mr. Troon from office. They said it was "incredible" that a convicted and jailed rapist still ran a town and local police department. This week, Nous Toutes, an anti-violence group against women, asked French Prime Minister Jean Casterkes: "What are you waiting for?" "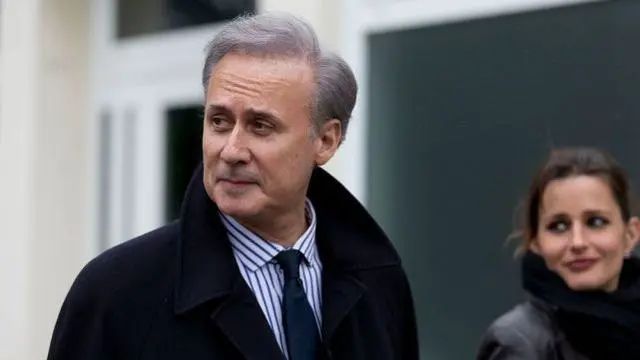 However, the French government refused to act. Last month, there was a heated debate in the French Senate when Socialist Senator Laurence Rossignol called for the government to remove Mr. Troon from office. Eric Dupont-Moretti, a prominent criminal defense lawyer appointed by Macron as attorney general last year, said the government could not act because the case was being appealed. He noted that it was "heresy" to suggest government intervention.
Rossignol noted that Moretti was Troon's attorney when the rape case first went to trial in 2018. She told the Senate that she couldn't believe the government had chosen to let Moretti deal with the matter because he had accused the victim of lying when he was a lawyer and argued during the appeal that Troon should be presumed innocent, "and that's what he's doing to this day." She said the French government had the power to remove Mr. Troon from office, but had not done so.
In the 2018 trial, Trone was cleared of raping and sexually assaulting two female staff members in 2007 and 2010. But an appeal trial in February upheld a woman's charges and sentenced Troon to prison. After Troon's conviction in February, City Hall representatives issued a press release saying that Trone refused to resign and would "fight to prove my innocence" in his cell.
Although the case has been going on for years, many voters in Dravel have backed Mr. Troon in recent years, re-electing him as mayor in 2020, the fifth time he has been elected mayor since 1995.