On the morning of April 4th, local time, the People's Committee of Dongdo County, Hanoi, reported that a fire broke out at 1:00 a.m. that day in a baby store at 311 Sun Desheng Road in the county, killing four people.
According to the report, the local fire brigade rushed to the scene to rescue immediately after receiving a report from the public. However, due to the rapid spread of the fire and the only passageway of the building had been destroyed by the fire, the fire was not under control until about 3 a.m. When firefighters entered the building, they found that all four people living in the shop (including an 81-year-old man and his daughter who was three months pregnant, a female den and a 10-year-old granddaughter) had died.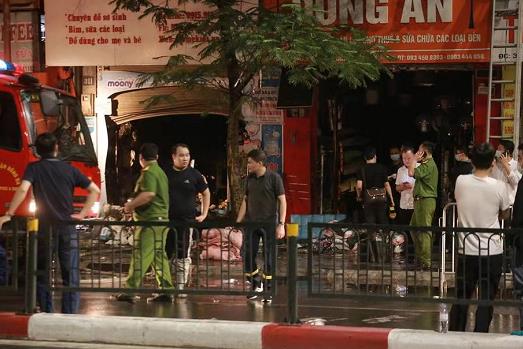 The fire was caused by a three-storey building with a metal welded roof, and the construction area of each floor was about 60 square meters. The ground floor of the building is a shop selling baby products, and the second and third floors are used for storing goods and family living.
At present, the cause of the fire is still under investigation.