In a high school in British Columbia, Canada, 17-year-old girl Karis was expelled directly from the school for wearing a suspender skirt on the grounds that the skirt was inappropriate and easy to have bad influence on teachers, especially male teachers.
The girl's father was very angry when he learned about it and disclosed it on social media, believing that the school's decision was ridiculous.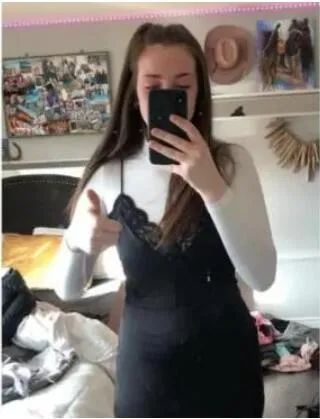 On February 23, Carris went to school as usual, but soon after he was driven home by the school. After returning home, Caris was heartbroken and cried. His father asked his daughter why.
After learning that it was only because of a skirt, he was very angry, and strongly attacked the school's practice on social media, fiercely attacking him. Strike the school's discrimination and unfair treatment of his daughter.
Christopher Wilson, the girl's father, said: The teacher took Carris out of the classroom and took it directly to the headmaster's office, believing that the skirt she was wearing did not meet the school's dress code, and the design of the skirt would make the teacher feel uncomfortable and embarrassed, especially the male teacher.
Then the headmaster and teacher educated Karris and asked her to go home and not to come to school.
"In fact, you can also see that this skirt is a very low-key dress, it is the most common dress.
There is nothing inconsistent with a young girl wearing it, and the school has no regulations that no strappy skirt can be worn, which the school teacher thinks." Wilson said.
"A girl is criticized simply because the clothes she wears can make people in a position of power uncomfortable, especially the embarrassment of the so-called male teacher.
The more she thinks about it, the more ridiculous it should not happen." Father later added.
The Canadian CBC also reported the matter, writing: As you can see, 17-year-old Karris, dressed in a knee-high black suspender skirt and a white long-sleeved top, was kicked home just because his teacher was embarrassed.
The school's strange attitude and unfair treatment made Karris's classmates extremely angry, and on Wednesday, February 24, a collective strike was held to protest against the school's behavior.
Wilson said on social media: I hope this kind of incident will never happen again.
I hope you can stand with Karis and me. Ensure that the relevant personnel are held accountable for this.