29 cars collided on a highway in the United States and caught fire, burning debris covered the road, 9 people were sent to hospital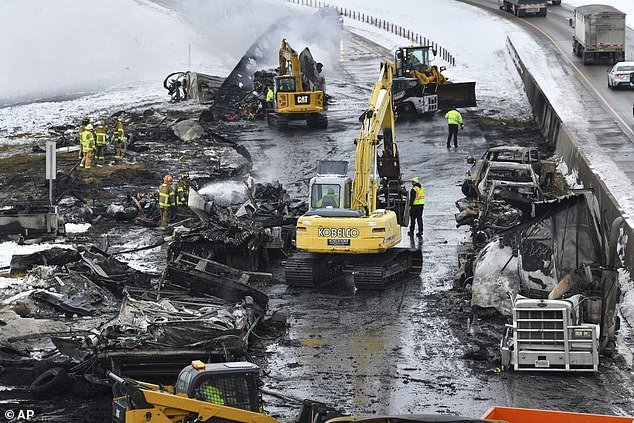 November 13th. On November 12, local time, a highway in Minnesota, the United States, was swallowed by a blizzard. 29 cars (including at least 15 semi-trucks) collided in series. After a fire broke out on the scene, smoke billowed and 9 people were injured To the doctor.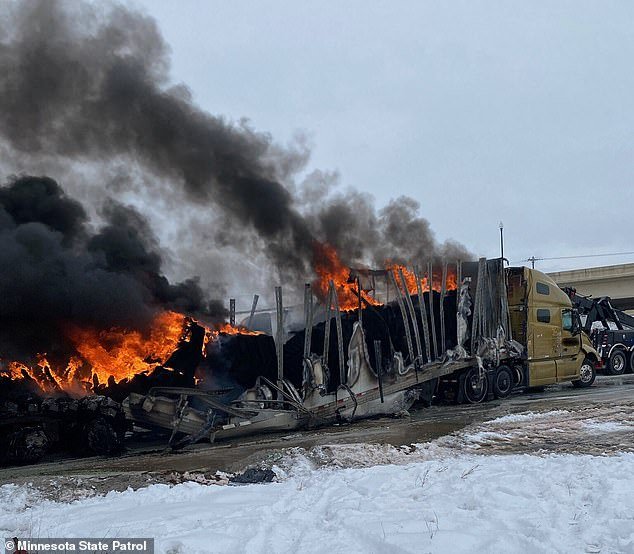 According to the "Daily Mail" report on November 12, the accident occurred on Interstate 94 near Monticello, 40 miles northwest of Minneapolis. Snowstorms severely reduced road visibility. 
The Minnesota Department of Transportation (MnDOT) stated that a truck caught fire at the scene and black smoke billowed straight into the sky. The Department of Transportation was forced to close the two-way lanes. 
Minnesota State Patrol Police Jesse Grabo said on Twitter that the nine injured people were taken to the hospital for treatment without life threatening.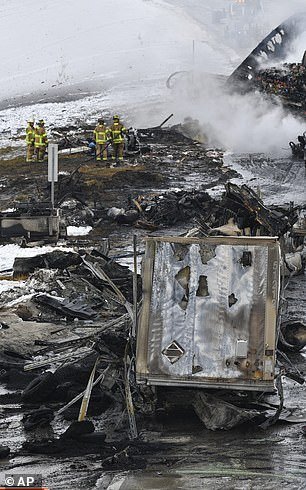 As of the afternoon of the 12th, the westbound traffic of Interstate 94 on Highway 25 is still closed, and the relevant departments are clearing burned vehicles, tires and other debris. Photos at the scene showed that several burned vehicles lined up on an icy road covered with charred wreckage. I also saw through the traffic cameras that the air was filled with black smoke.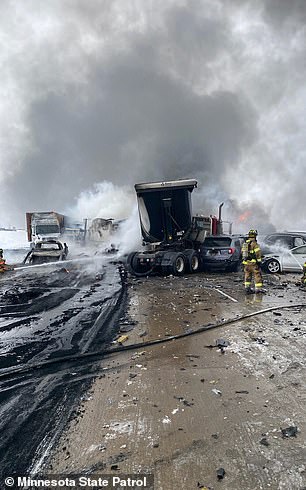 Grabo said the cause of the accident is still under investigation. The accident happened when the National Weather Service (NWS) issued a snowstorm warning in the area. 
"This morning's Shuangcheng subway will be affected by heavy narrow-band snow. As visibility drops to 1/4 mile or less within a few minutes, the situation will deteriorate rapidly. Please be cautious when you travel."
According to the weather department, although the snowstorm continues It takes less than an hour, but it can cause danger, sudden power outages and road icing within minutes.