The Slovakian police stated on the 4th local time that the Slovakian police had received intelligence this summer that a suspicious person tried to buy ammunition in Slovakia, but was unsuccessful. 
This information was then shared by the Slovak side to the Austrian side.
Austrian Minister of the Interior Nehammer admitted on the 4th that the Austrian intelligence service had made mistakes in processing intelligence.
The Austrian Minister of the Interior said at a press conference on the 4th that Austria failed to follow up the intelligence shared by Slovakia in a timely manner, and there were mistakes in Austrian intelligence work.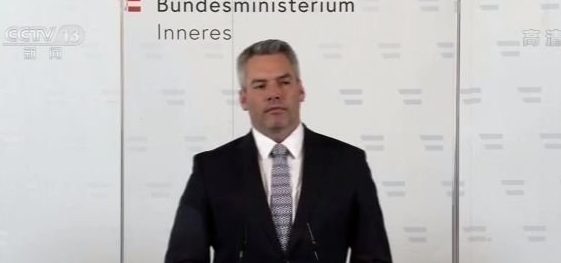 Austrian Minister of the Interior Nehammer: The most important thing is that the intelligence obtained a few hours before the incident showed that the Slovak police had told the Austrian intelligence service that the attackers had tried to obtain weapons and ammunition months before the attack. In the subsequent work, communication problems appeared.
In this regard, Nehammer said that in response to the "dereliction of duty" of the Austrian intelligence services, he would recommend that the Austrian National Security Council establish an independent investigation committee to conduct detailed investigations