April 13 – The funeral of Prince Philip, the Queen's husband, is scheduled to be held on April 17. Affected by the coronavirus epidemic, the funeral scale has been greatly reduced, and the attendance is limited to 30. Prime Minister Johnson will be absent from the funeral to allow more members of the royal family to see off the prince. Prince Harry, who has settled in the United States with his wife and children, has returned to England for funeral.
William and Prince Harry remember their grandfather
Prince Philip died at Windsor Castle in west London at the age of 99 on the 9th. Britain announced that the whole country would mourn for eight days and the royal family would mourn for two weeks.
Harry and his brother Prince William have issued separate statements in memory of Prince Philip.
In a statement, Prince William said he thanked Prince Philip for accompanying him during the most difficult period, and said that he was very grateful that his wife Kate and children had enough time to spend with him, especially for their own eyes on Prince Philip's adventurous spirit and rich sense of humor.
William promised to continue to support the Queen with Kate. "I will miss Grandpa forever, but I know that what he wants most is that we continue to perform our royal duties."
Prince Harry's statement is more relaxed. He described his grandfather Prince Philip as a "wholehearted, honorable and very humorous" man. He also said that he would always remember that his grandfather was a "good barbecuer" and "master of jokes", and said that if Philip had an inspiration in heaven, he would "will always hold the beer while telling us to move forward".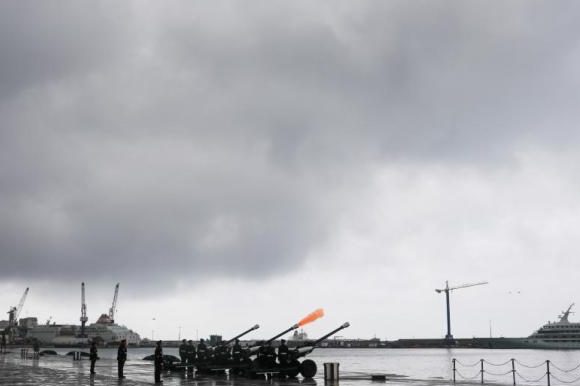 The funeral is limited to 30 people and will be broadcast live
Buckingham Palace announced on the 10th that Prince Philip's funeral will be held at 3 p.m. local time on the 17th in St. George's Church at Windsor Castle and broadcast live on television.
The funeral could have been held according to the state funeral specifications, but according to the Prince's personal will, and in accordance with the British epidemic prevention regulations and the approval of the Queen, the funeral will be greatly reduced. Except for 10 priests and coffin-bearers, the attendance of the funeral is limited to 30. Attendees must comply with epidemic prevention regulations, including social distancing and wearing masks.
A Downing Street spokesman said that Prime Minister Johnson will be absent from the funeral to make room for "as many family members as possible". Prince Harry, who has withdrawn from public office in the British royal family, has flown back from California to attend his grandfather's funeral, but Mrs. Meghan, who is pregnant with a second child, has followed the doctor's advice to stay in the United States.
Before the funeral begins, the people will observe a minute of silence. Prince Philip's coffin will be transported from Windsor Castle to St. George's Church by a Land Rover car he participated in the design and modification. The coffin will be covered with his duke flag, with a wreath and the Duke of Edinburgh's navy hat and sabre. After the funeral ceremony, the body will be buried in the royal tomb of Windsor Castle.
Prince Philip's body will not be for public viewing. Despite the royal appeal to people not to gather outside the royal residence, many people went to Buckingham Palace and Windsor Castle on weekends to lay flowers and mourn. The Royal Family has opened an online hanging book to advise people to donate to charity instead of flower offering.
In addition, the British armed forces fired 41 salutes at naval bases and naval vessels in London, Edinburgh, Cardiff, Belfast, British Gibraltar and all over the country on Saturday to pay tribute to Prince Philip, who was the commander of the Royal Navy.
Gun-fire ceremonies were also held in Canberra, the capital of Australia, and Wellington, the capital of New Zealand.