February 4th According to a report by Singapore's News Agency, the forest fire near Perth, Australia's fourth largest city, has lost control and at least 71 homes have been burned so far.
Although Perth is currently under the state of epidemic prevention, the authorities call on local residents to evacuate the forest-threatening areas immediately regardless of the blockade order.
A forest fire broke out in the northeastern suburbs of Perth, the capital of Western Australia, on the 1st.
As of the 3rd, the fire was still spreading. The overburn area had exceeded 7,000 hectares.
The alert area was expanding and approaching densely populated areas.
Perth has a population of about 2 million.
The city government announced a five-day lockdown due to the coronavirus epidemic at the end of last month.
Now it is ravaged by forest fires, putting more pressure on Western Australia.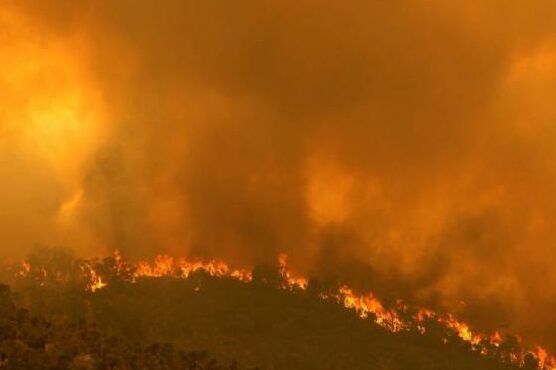 According to the authorities, there are no casualties or disappearances of residents at present, but six firefighters were slightly injured while fighting the fire.
CLEM, the director of the Western Australian Fire Department, pointed out that due to the wind direction, the fire was moving to the more populous areas in the west, and the local people were urged to take prompt action to evacuate their homes.
He said: "When we call for people to evacuate, we don't want to see people hesitate because of the blockade measures.
The evacuation operation due to the threat of forest fires should be higher than the stay-at-home order for epidemic prevention.
He also said that the local forest fires have been burning for three days, and the weather in the suburbs of Perth is expected to improve and rain until the weekend, so it will still be extremely challenging to control the forest fires in the next few days.
The fire department has sent more than 200 firefighters to put out the forest fires and sent planes to throw water bombs over the burning mountains.
However, strong winds and hot weather make it difficult to alleviate the fire quickly.
The forest fire caused power outages for more than 2,000 families and businesses, and hundreds of residents were forced to evacuate to evacuation centers.
The authorities are still investigating the cause of the fire, and the damage caused by the forest fire is still under continuous assessment.
In addition, in his report to Prime Minister Morrison on forest fires, Western Australia is currently facing two emergencies – dangerous forest fires and the coronavirus epidemic, which is extremely worrying.