According to a CNN report on the 26th, on the 25th local time, with one week before the polling day of the US general election, there was an outbreak between supporters of US President Trump and anti-Trump demonstrators. Conflict.

New York City Police Department spokesman Martin Brown Lee said that the car convoy of Trump supporters was driving along Fifth Avenue in downtown Manhattan and encountered a group of protesters when they reached Times Square.
Another law enforcement official stated that the convoy was believed to be organized by a group that claimed to be "Jews who support Trump." CNN's WLNY TV station reported that the convoy departed from Brooklyn on the 25th and entered Manhattan. Law enforcement officials said that when the convoy encountered protesters in Times Square, some of Trump's supporters got out of the car and clashed with other protesters.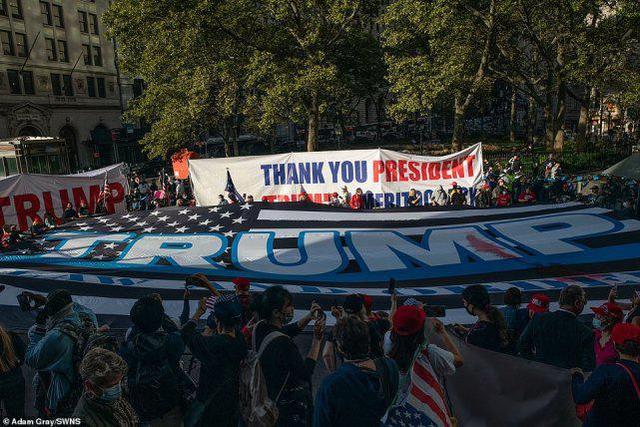 The law enforcement official said that 12 people were arrested in connection with the conflict involving three police districts. The allegations include assault, obstruction of law and order, reckless harm and obstruction of traffic.
Video footage of the conflict showed protesters swearing loudly, tearing up flags, and throwing objects at Trump supporters' vehicles. In the video of the conflict near Central Park, a protester can be seen tore off a flag from a car related to the "Blue Lives Matter" movement. The protesters also chanted "the life of the black is also a fate", and some protesters stepped on the banner of "the life of the police is also fate."
Another video showed a group of people holding up banners supporting Trump on one side of the street, while another group chanted "New York hates you." There is also a video showing protesters throwing objects at a Trump-supporting convoy driving on the Brooklyn-Queens highway. The New York Police Department said it is investigating the incident.
The protesters also yelled at Trump's personal lawyer and former New York City Mayor Rudy Giuliani. Giuliani told the New York Times that he met this group of protesters on Fifth Avenue when he had just finished recording a radio show. The police can be heard trying to control the protesters on the sidewalk.